"I met her just a month ago, while in Belize on a Mayan tour." That's a line from the song, "Carib Girl From Dangriga"... on the CD, "What We Belize In".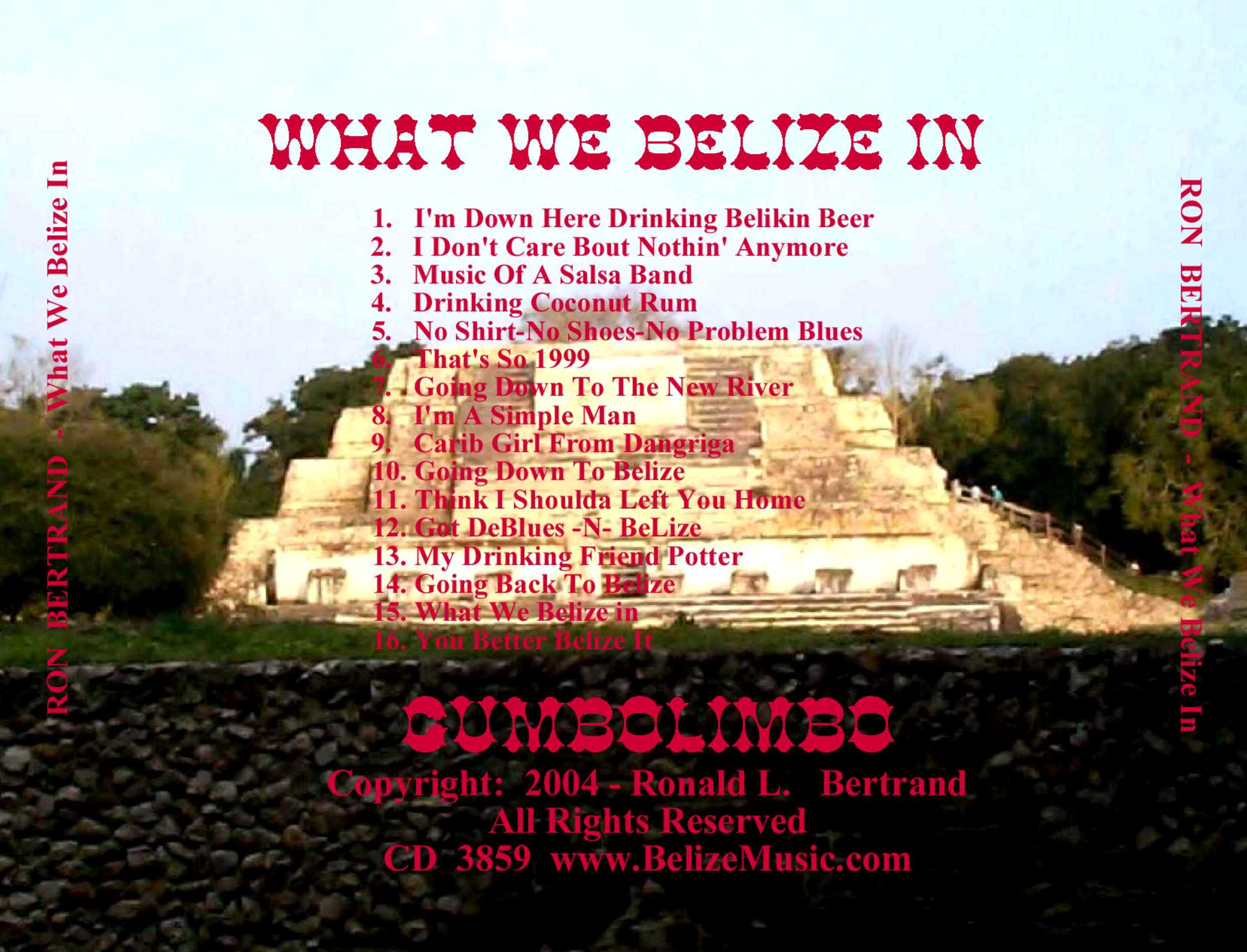 HAVE YOU BEEN TO BELIZE?
Have you, or someone you know, been to Belize? If so then be sure to get this CD. It's got everything from "Drinking Belikin Beer" to "You Better Belize It"... plus includes the song, "Going Down To Belize".
HAVE YOU BEEN TO ALTUN-HA?
The largest of Altun Ha's temple-pyramids, the "Temple of the Masonry Altars", is 54 feet high. A drawing of this structure is the logo of Belize's leading brand of beer... hey, it's the only beer brewed in Belize... It's "
Belikin
".
*** Order This CD For Someone Who's Been To Belize ***
Your order will be processed quickly and securely by PayPal in which you do not have to be a member to use this service. Note: GUMBOLIMBO is a PayPal verified merchant.
To Learn More About This Music
Please GOOGLE Belize CD.
~~~~~~~~~~~~~~~~~~~~~~~~